Restaurant Cleaning Service
Restaurant Cleaning Service has become a trend with the development of the era. Restaurants were founded to provide people with food but they also progressed and are now used for a number of purposes. Earlier, people go to a hotel only when they were urged to have a meal. But now they intentionally visit restaurants with proper planning and also invite friends or family to have
Breakfast
Brunch
Lunch
High Tea
Supper
Dinner
Being a public place that is mostly in use, a restaurant needs to stay neat and clean through every aspect. Especially it's closely related to health issues in case of any negligence regarding cleanliness. 
Dirt and grime in any area of a hotel can prove a serious threat to customers' hygiene. It also drags them away and results in loss of business. A clean and properly arranged surrounding not only grabs visitors' attention but also add to the repute of that food point.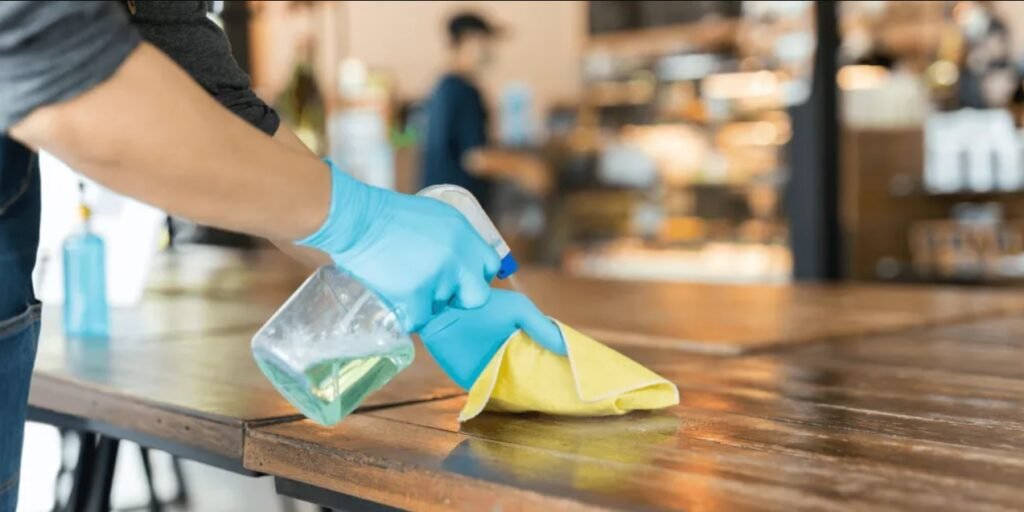 In a country like UAE, restaurant cleaning, and hotels cleaning are spread to a great extent.
They are used at a wider level, especially by businessmen who prefer to invite others at meals to do deals. It's because Dubai is the stop point for business and trade in the world. Almost every kind of business activity is conducted here at the international level. People from every corner of the world rush here for establishing business and trading purposes. Moreover, the hotels and restaurants of Dubai possess great significance in alluring customers due to their glamour and beauty besides magnificent eating stuff. So the urge for cleaning services in hotels and restaurants of UAE, especially of Dubai, is in accordance with these facts. But to deal with cleaning at such a bigger level with utmost care is not a child's play. 
It is an arduous task and quite tactful as it involves different cleaning points and strategies. A lot of experience, quality instruments, and professional skill is required for this tedious task. Hotel owners or managers seek professional cleaning services when it comes to maintaining the neatness of their possessions.
Restaurant Cleaning Service by Helen Maid UAE
Helen Maid is one of the adequate cleaning companies proposing sufficient hotel and restaurant cleaning service in Dubai, Sharjah and Ajman. So we deliver laudably fast and up to the mark
General Cleaning
Spring Cleaning
Pressure Washing
Hydro Blasting
HVAC
for hotels and restaurants. Our adept crew is highly experienced in dealing with
Vacuuming
Moping 
Scrubbing
Washing
at a bigger level using the best suitable equipment and latest techniques. Besides we also present deep cleaning services for any item used inside. Helen maid is here to transfer your worry into easiness with the most reliable outputs at cheap rates!