Helen Maid

– Excellence of Cleaning Services
Getting cleaning Services is a basic requirement in an engrossing state likewise UAE to maintain a hygienic surrounding. Of course, one needs a tidy and fresh place to work and stay in with relaxation. But finding a satisfying source of cozy and stainless environment is a big deal, however. Helen Maid is here to provide you with the superlative cleaning for residential as well as commercial spots. We bring well-trained staff with latest technical accessories specifically on Special Discount Offer!
Aed 25/Hour (Min 3 Hours)
Pay Aed 23/Hour for 5 hours
Aed 22/Hour upto 8 hours 
Hire Helen Maid crew to assure great cleaning services for your house, office, shop or building emphatically!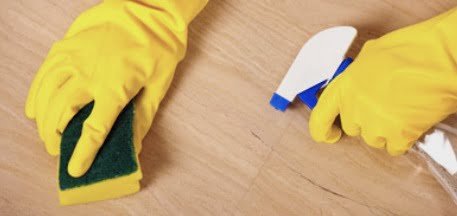 Seeking for cleaning services in an immense territory likewise UAE is counted as a foremost necessity of life in fact. It is because it's an area of world trade and business. Consequently, folks from each corner of the planet rush here for various functions. That is why the demand for housemaids is at its peak to deal with cleaning problems. Many a companies are giving maid cleaning services in UAE but not everyone can perform skillfully to grab client contentment.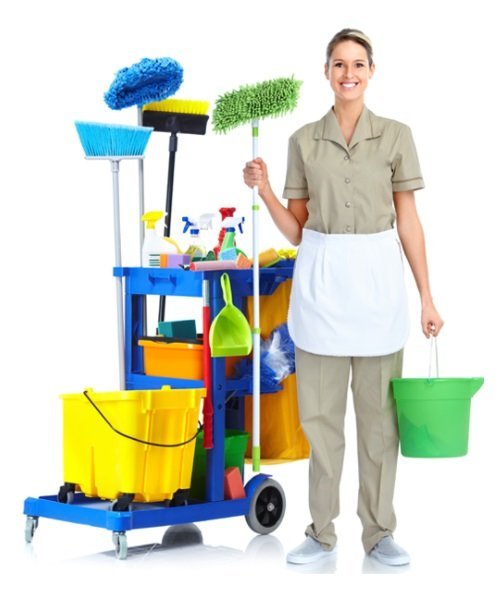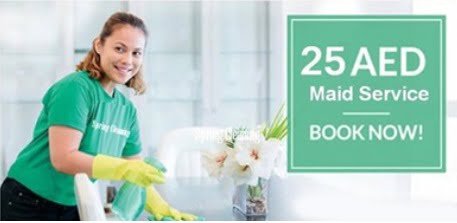 Helen Maid, UAE is a high statured cleaning company presently merging the newest equipment with years of excellence successfully. Our unit possesses first hand experience, hence proving a doorway to stainless and hygienic surroundings especially. We provide reliable and on scheduled cleaning outputs for all types of Residential as well as Commercial purposes. Book us for AED 25/Hour in Sharjah and Ajman, and AED 35/Hour in Dubai (min 6 hours). Furthermore, discounted offers are available for large time booking.
Residential

Cleaning Services
Surely, an abode reflects the resident's sense of spending life. Its cleanliness is the foremost requisite to be fulfilled to be sure. Obviously, one can't deny its importance, crucial due to various reasons. Firstly, cleansing of house or apartment is in the best interest of one's hygiene and living. Secondly, a well cleansed spot ensures freshness and beauty of the structure. Thirdly, a well swept and stainless floor portrays the resident's sophistication. Fourthly, a tidy residence has positive and healing effects on sight and mind. Lastly, clean walls, polished possessions and well-arranged items radiate civility of the owner.
United Arab Emirates is an international trading hub. As a result it hosts millions of guests at a time from all over the world frequently. Consequently, multiple germs are also available to cause serious effects. So, a proper disinfection is mandatory to cope with them. Being heavily crowded, the cleaning services are highly preferred by UAE.  Accordingly, the demand of housemaids is at its peak. As a result the residential cleaning has become a quite demanding service. That is why many companies are in the field to offer residential cleaning arrangements to fulfill customers' satisfaction.
Certainly, residential cleaning is an intricate task. As can be seen that a thorough home cleaning requires profound skill and techniques. Helen Maid is a firm well-equipped with professional staff and cleaning accessories so far. At the present time, our cleaning services are available in Dubai, Sharjah and Ajman, UAE. The skillful home maids are only one call away from your doorstep to provide quick and seamless servings after all. We offer every type of guaranteed residential cleaning services e.g. tile cleaning, floor cleaning, sofa cleaning, mattress cleaning, carpet cleaning, hood cleaning, kitchen cleaning, washroom cleaning, curtain cleaning and window cleaning etc. on affordable charges.
Commercial

Cleaning Services
Firstly, the work area of an individual is very important to attract the customers. That is why, its clarity and neatness greatly affects the business activity. So, its cleanliness cannot be compromised. As we know that the first impression is the last impression. Surely a filthy entrance and dusty dealing desk of a shop or an office can be quite risky and may result into losing a customer. Stainless showcases, clear floor, polished furniture, spotless selling items and flossed sitting range easily catch the eye of customer obviously. So that the customer feels comfortable and communicates at ease. Thus a well-maintained and serene office area definitely brings sufficient monetary gains.
UAE has a unique glamour for international business remaining populated with businessmen consequently. Comprising of large shopping malls, alluring business resorts and dining attractions, obviously it is in frequent need of commercial cleaning services. Surely, commercial cleaning is quite compact constituting multiple tasks.
Helen Maid is one of the customer friendly cleaning companies in UAE that present the best commercial cleaning services in Dubai, Sharjah and Ajman significantly. It's cleaning services span over 8 years in brief. Above all, we believe in swift and flawless cleaning services at acceptable rates. Latest technology is followed and up-to-the minute equipment is utilized to ensure the satisfaction of the customer. Of course, a clear and fresh work environment also enhances the performance of the workers as well. To consider, an in depth cleaning of all entities regarding commercial and industrial business e.g.
Floor Cleaning

Rack

Shelves Cleaning

Grove cleaning

Furniture

Sitting area maintenance
etc is being served by Helen Maid. Meanwhile, honest dealing and ample contentment of the clients is the foremost principle for us. So avail our cleaning services to enhance your business now!
"We Do Work, You Just Perk!"
We understand the busy schedule of our clients and also the vitality of a cleaned venue for them. As a result, we are just a phone call away. So, let our experienced cleaners do the cleaning since you follow your routine being worry-free!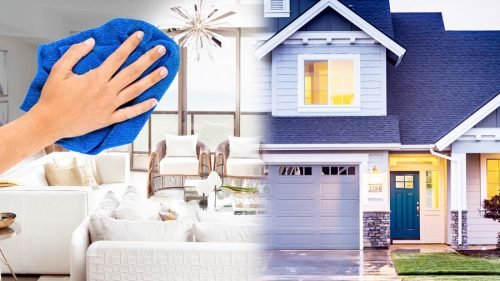 Why to Choose Helen Maid?
Helen Maid is a top-notched UAE based cleaning services company and offering first-rate cleaning services in Dubai, Sharjah and Ajman.
The demand of cleaning services in UAE is at its climax due to excessive population. Hence, UAE contains a large number of cleaning companies. While it may be true that not all of these are capable of delivering contented services. However, Helen Maid cleaning company is offering first-rate, fast and latest cleaning services within timeframe. So you can avail remarkable Residential and Commercial Cleaning Services in Sharjah, Ajman and Ajman through mastered hands at easily affordable rates!
House Cleaning 
Deep Cleaning 
Office Cleaning 
Maid Service 
Floor Cleaning 
Building Cleaning
Sports Cleaning  
Kitchen Cleaning 
Move in/out Cleaning
Sofa Cleaning 
Carpet Cleaning 
You can avail our services on the same day of booking (or the very next day if preferred). So, what to wait for! Book Now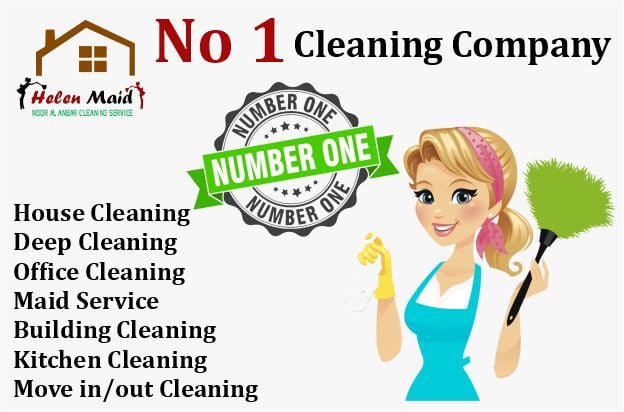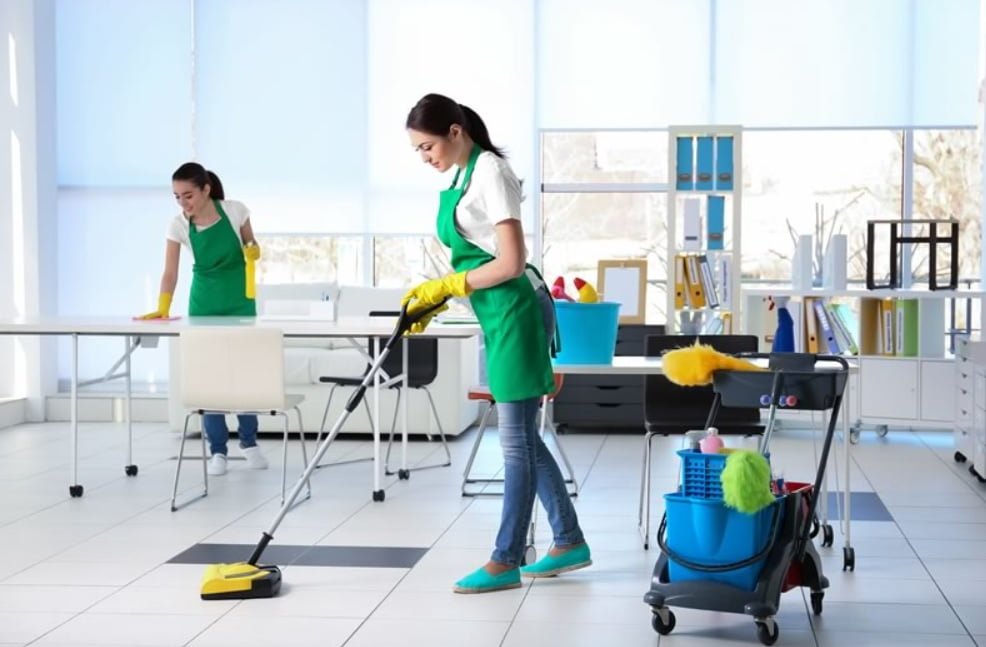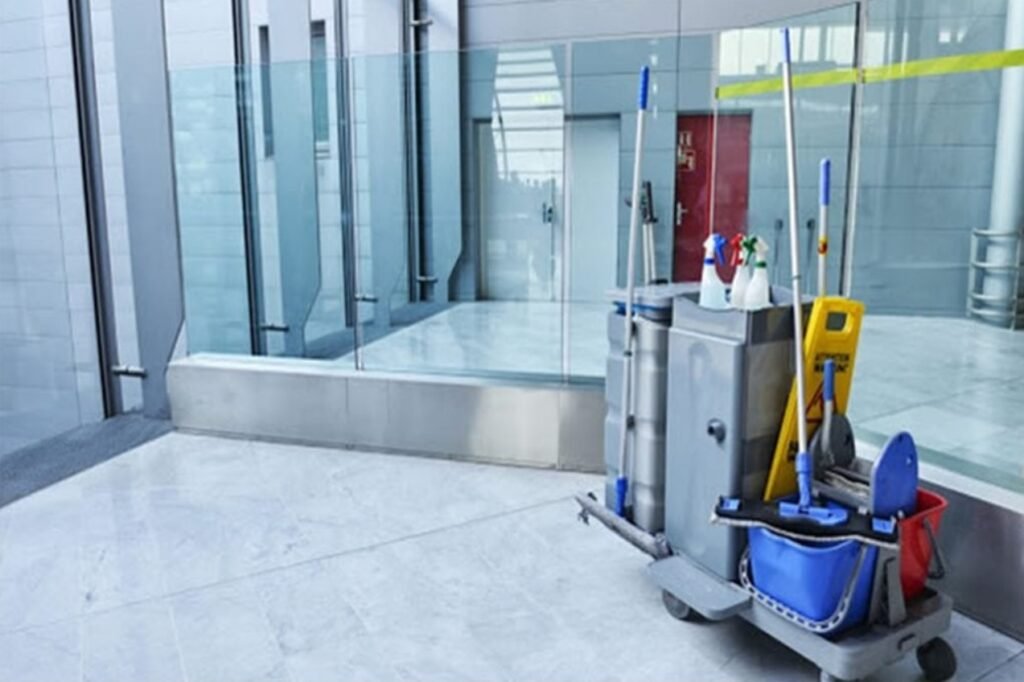 Building Cleaning Service
A building usually refers to structure that has multiple rooms. However it may be a shopping mall, hotel, hospital or a huge office setup having
Apartments
Office cabins
Bedrooms
Dining halls
Washrooms
Shops
Wards
Treatment rooms
Receptions
Sitting areas 
As a matter of fact, whatever the case is, its cleanliness is mandatory. Chiefly, at places like malls and hospitals, the clean and clear environment is the first impression that attracts the visitors. Basically, cleanliness at such a vast level is arduous and involves multiple tasks. As there is heavy human inflow at such places so it is quite difficult to maintain sanitation.
That is why only to hire a few sweepers to fulfill this goal is not enough. In a country like UAE, where great number of traders and customers are engaged daily, commercial or corporate cleaning has become inevitable because such setups need professional building cleaning services. So this is the reason; the commercial cleaning services are very common in UAE.  
Helen Maid proved to be the best commercial building cleaning company in this case. Its building cleaning services cover Dubai, Sharjah and Ajman, UAE shortly. Accordingly, it provides each and every type of cleaning services ranging from domestic to commercial. Hence, we have well-trained professional staff with a good supply of all the essentials to ensure perfect cleaning. To clarify, our team adopts latest technologies to make every item clear to freshen the entire edifice. Customer's contentment and happiness is our top priority particularly. Therefore, we work as per customer's demand. Besides, our service charges are quite convenient. Helen Maid takes pride in offering you tension free solution of your cleanliness maintaining problems.
Maid Service
Maid cleaning service is especially availed by working customers who don't have enough time to look after the cleaning of their house/apartment properly. Besides, it is availed mostly for a shorter period of time, if residents have to go urgently. On the other hand, the demand of maid service is greater for a longer period of time too, if one have to go for some days or a week. In this case, the maid being hired must be well trained and aware of the cleaning needs and management of the spot. She must be expert and trustworthy as the customer would be going to hand over his/her home after all. For that reason, maids must be hired from verified sources. With the result that in UAE, majority of public are here to earn livelihood. So, they are away from their home for earning purposes.
Moreover, United Arab Emirates is the land of world business and trade. Therefore, attending functions or parties is in accordance with these facts. Thus maids are crucial to manage the cleanliness of party spot or the living place in case of resident's absence. Hence, to call for a house maid is very common.
Helen Maid is a reliable source to trust in this regard without delay. Our skillful house maids are expertise with attention to deal with cleaning of any venue efficiently. We provide most satisfactory outputs by our maid service in Dubai, Sharjah and Ajman together with attainable rates. What's more is, hands full of experience home maids by Helen Maid can be at your doorstep at short notice. Now you can go to work or attend/arrange gatherings explicitly without any worry of house cleaning with the cooperation of Helen Maid!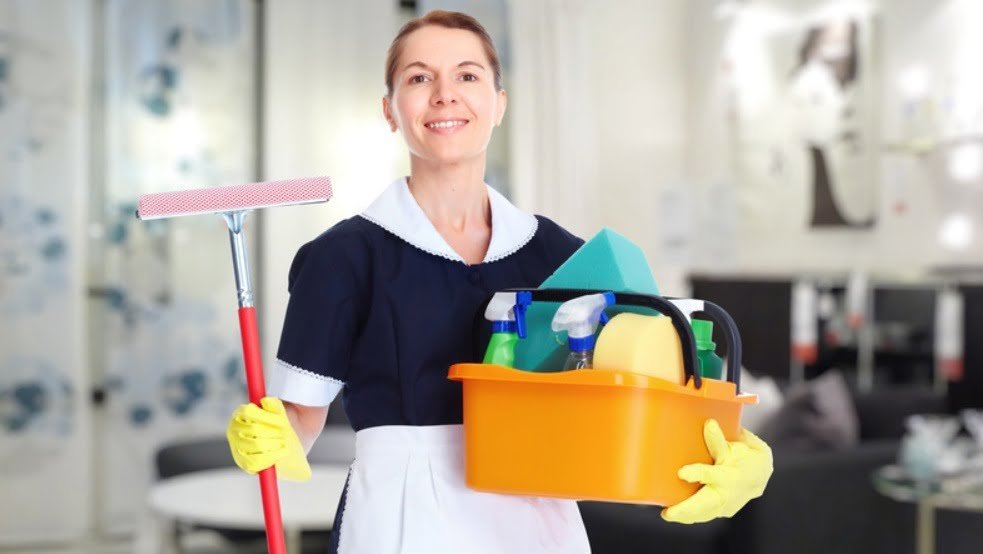 The cleaners came within the timeframe.
Thank you for your interest in hiring Denver Cleaning Service Company.
Best Cleaning!
Being a consistent customer of Helen Maid I'm much satisfied from them. So, recommending this cleaning company services too.

Affordable Rates
Extremely best cleaning service in Sharjah, United Arab Emirates besides cheaper cost. That is why I call this crew frequently.

Service Satisfaction
Used their service for the first time, but decided to get forever. Because results were as satisfactory as I wished

The cleaner came within the time frame.
Thank you for your interest in hiring Denver Cleaning Service Company.
A passionate team with hands full of experience.
Helen Maid unit is ready always! With the result to serve instant, expert, speedy and up-to-the-scratch cleaning service. Currently, our services are available everywhere in Sharjah, Ajman and Dubai, UAE.
We work many fields to clean your surrounding area