Helen Maid

– Mastery Cleaning Services in Sharjah

Seeking for cleaning Services in Sharjah is a primary necessity to keep up good hygienic as it is an engulfing area. Obviously, a neat and fresh place is mandatory for a comfortable and relaxing surrounding for working and resting. However, to find a satisfactory source of spotless and tidy environment is a challenging task. Helen Maid is always ready to solve this problem with its supreme cleaning services in Sharjah for residential as well as commercial purposes. We possess experienced crew with modern technical equipment. What's superb is, currently we are offering Special Discount Offers!
AED 25 for per hour service
Booking rule – min 3 hours
Call out Helen Maid staff to ensure perfect cleaning services in Sharjah at small or large scale right away!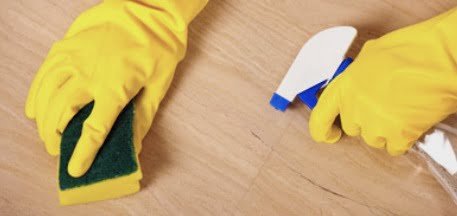 Pursuing cleaning services in Sharjah is counted as a basic requirement. This is because it's a valuable economic territory of UAE an international stop for business and trade. Consequently, countless number of foreigners rush here for various purposes. For this reason, demand of house maids is at its greatest to cope up with cleaning issues. Maid cleaning service in Sharjah is being provided by many companies accordingly. Yet the outputs by most of them are insufficient to win customer satisfaction.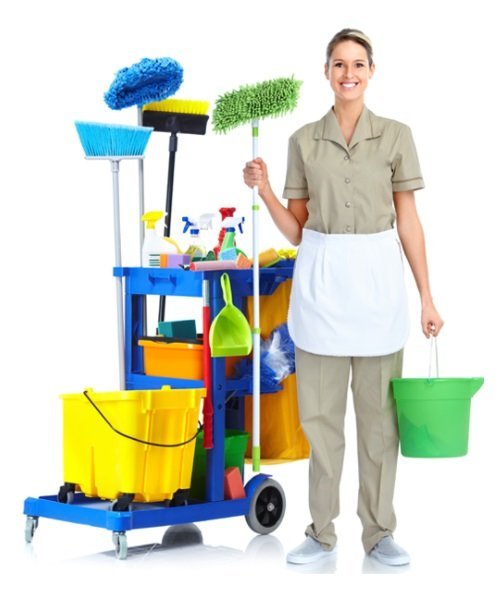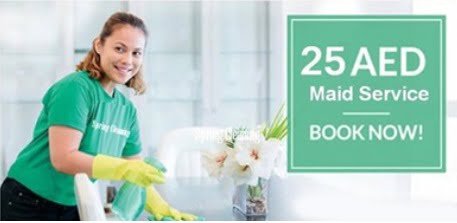 Helen Maid is a prestigious cleaning company in Sharjah, UAE. blending the latest accessories with expert performance. Our well-trained crew with years of experience ensures healthy, spotless and hygienic environment especially. We come up with satisfactory and on scheduled results for Residential over and beyond Commercial cleaning. Avail now the most reliable cleaning services in Sharjah by Helen maid for AED 25/Hour with min 3 hours of booking. Above all, gain discount in case of booking for longer period of time.
"Forget the Dirt, Stop Worrying Helen Maid is Burt in Its Burying!"
We are well-aware of the hectic routine in Sharjah. On the other hand, maintaining the cleanliness of a spot is also vital for owners. Keeping this fact in view, Helen Maid is just a call away from you. Now our worthy customers don't need to worry anymore in this regard!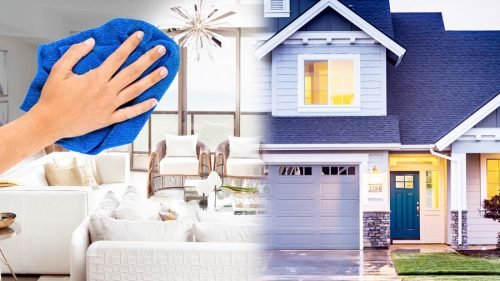 Why to Choose Helen Maid?
The urge for cleaning services in Sharjah is at its peak being an over-populated city. As a result, numerous cleaning companies can be found here. But the problem is, delivering satisfying services is not the capability of everyone. Helen Maid Cleaning Company Sharjah is however providing top grade, swift and present-day cleaning services within definite time limit. Avail outstanding Cleaning Services in Sharjah by expert hands at friendly attainable rates now!
Helen Maid Provide Cleaning Service in Sharjah through mastered hands at easily affordable rates!
House Cleaning 
Deep Cleaning 
Office Cleaning 
Maid Service 
Floor Cleaning 
Building Cleaning
Sports Cleaning  
Kitchen Cleaning 
Move in/out Cleaning
Sofa Cleaning 
Carpet Cleaning 
Helen Maid Sharjah provides instant services on booking day, else as preferred the next day. Thus why to wait! Book Now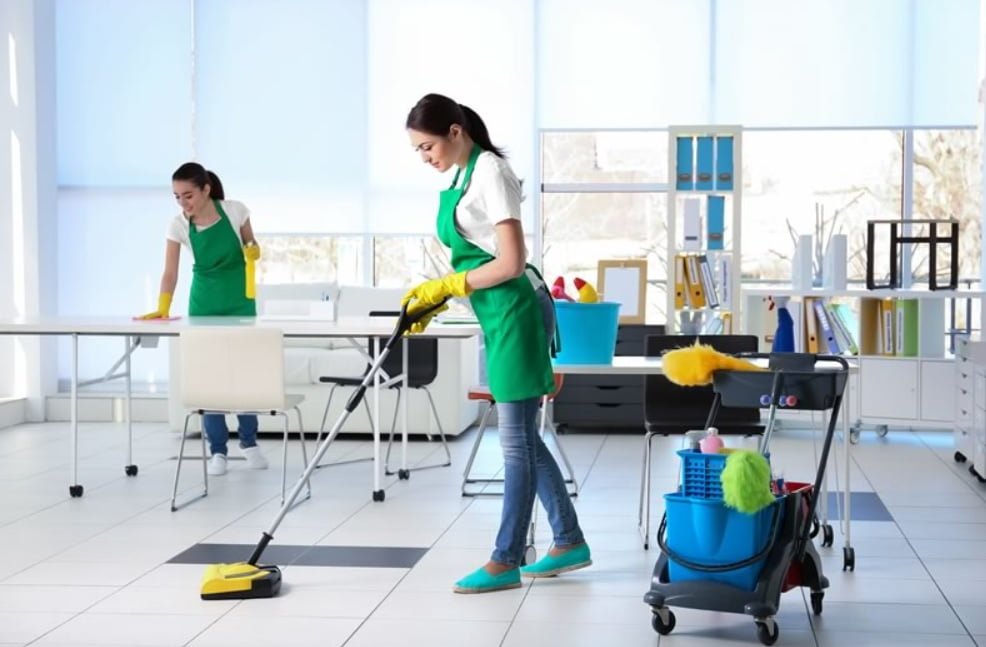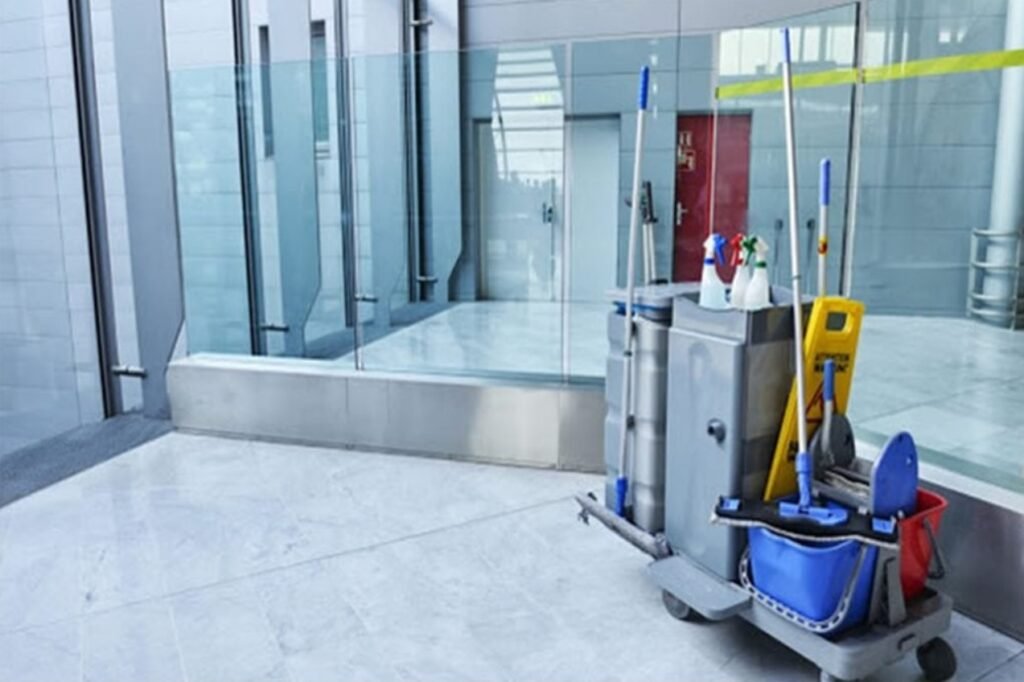 Building Cleaning Service Sharjah
Building cleaning can be defined as the most tiresome and prowess needed job literally. Whether it is a Hospital
Shopping mall
Dinning spot
Gigantic office
something else can contain multiple rooms
Cabins
Apartments
Halls
Receptions
Wards
Sitting areas
Washrooms
Whatever the case is with building, keeping up cleanliness is the first and foremost requirement. The visitors can be attracted only when there would be tidiness and clarity all around. But the fact is that maintaining cleanliness at such enormous level and spot of heavy human inflow is a rigorous task. It can only be handled by hiring cleaning crew, clearly.
Getting commercial cleaning services in Sharjah is too common. This is because it's a value deserving city of UAE which is an international trading hub.
Uncountable traders as well as customers remain engaged in different business activities at commercial spots. In this situation, sufficient corporate or commercial cleaning is obligatory for these kinds of building setups. Here the point to worry about is that cleaning task at such a huge scale must be handed over to authenticated and trusted source. Surely, any negligence in this matter can lead to a serious loss in relevant business.
Helen Maid is one of the reliable cleaning companies in Sharjah offering superb building cleaning services in every corner of the city. Our services cover all the types of building cleaning in particular. We have all the perfect essentials of building cleaning along with experienced staff to ensure healthy and neat environment. Helen Maid team follows trendy modern technologies to freshen and clear the entire complex specifically. Providing desired outputs to clients at convenient charges is equally important to us. Hence make a booking now!
Maid Service in Sharjah
To seek for maid cleaning service in Sharjah is quite common due to large working population. As customers don't have enough time to conduct thorough cleaning of their abodes usually. Often customers avail cleaning services at short notice because they have to move somewhere urgently. But the demand of maid service is high for a longer period of time too as the residents have to leave their homes to visit their native areas.
This may involve a week or more. In such cases, a well-trained maid is in more demand who has good know how of the cleaning needs and management of the place. Also she must be trustworthy and honest to fulfill the expectations of the customer. In such situation, maids must be hired from authenticated sources with professional attitudes. The majority of population is outsider present for earning purposes in Sharjah, UAE. Usually, they are away from their homes to earn livelihood. Moreover, United Arab Emirates is a global hub of business and trade. So there are frequent gatherings for connections and dealings. Therefore, hiring maids is inevitable to manage cleanliness in parties, functions and gatherings. These maids maintain the cleanliness of party spot or the living place in case of resident's absence consequently.
Helen Maid Sharjah is a reliable choice to trust upon in this regard. Our experienced house maids have expertise in coping with cleaning of any spot perfectly. We produce quite desirable outputs through our maid service in Sharjah at affordable rates. The skillful home maids by Helen Maid can be at your doorstep at short call. Go to work or attend/arrange gatherings without any worry of cleaning issues with the cooperation of Helen Maid now!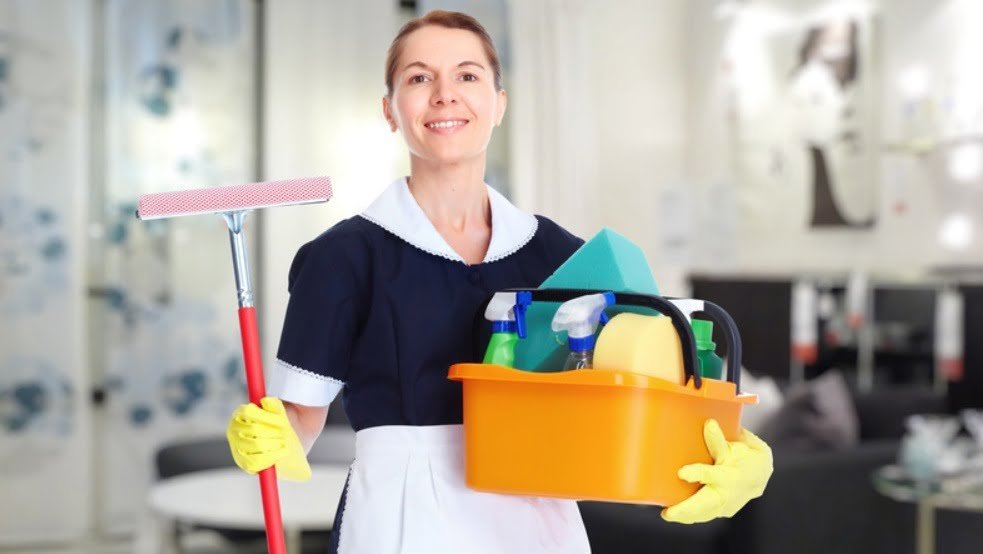 The cleaners came within the timeframe.
Thank you for your interest in hiring Denver Cleaning Service Company.
Best Results!
Happily satisfied with Helen Maid being a permanent customer.

Cheap Price
Excellent results with cost friendly rates incredibly. For this, I call out Helen Maid frequently.

Satisfactory Cleaning
I got their service for once. Then decided to avail forever due to desired satisfaction

The cleaner came within the time frame.
Thank you for your interest in hiring Denver Cleaning Service Company.
A devoted team with excellence of years.
Helen Maid Sharjah crew is always ready to add to the gorgeousness of your place through fit and fine cleaning! Subsequently we offer quick, professional and up-to-the-mark cleaning service. To add, Helen Maid staff is available for any spot in Sharjah, UAE.
We work many fields to clean your surrounding area