We give the best Services
Move in/out cleaning is actually a detailed cleaning of an office, house or an apartment. It includes dusting, vacuuming, cleaning and thorough washing of floors, walls, fixtures, baseboards, windows, cabinets, washrooms, bathtubs, kitchen, sinks, appliances, counter tops etc. Such type of cleaning is usually required when someone wants to move in or out of a building. Each and every corner of the unit under use is explored and swept out.
Move in cleaning makes everything cleaned before one shifts to a new apartment, house or office. When people move to a new location they want everything ready and a setup better than the previous one. For example clean freezer, oven and cabinets. Clean utilities are the foremost requirement of the upcoming residents. So such type of cleaning is considered move in cleaning. Its magnitude may depend upon various provisions. Firstly the size/area of unit or building: bigger the area greater the work force is required. Secondly the location of the building counts a lot i.e. dusty or pollutant environment requires more effort and different cleansing measures. Thirdly the demand of the dwellers i.e. what type and to what extent cleanliness they want. Fourthly the hygienic level i.e. how much unclean the building already is.
Move out cleaning deals with cleanliness is actually the type of cleaning when a person or family is going to leave a unit. It involves sweeping of base boards, light switches, cleansing of rooms, doors, walls and windows. Besides laundry, kitchen and washroom cleaning also fall under this category. Since the building has to be handed over to a new owner so it must be tidy in all respects.
This is when the major part of the cleaning activities take place
Mop and clean all the rooms of the house including windows.
In the kitchen, scrub and clean the grime and dirt on the kitchen counter tops, walls, and cabinets. Also, remember to remove and clean the exhaust fan and kitchen hood which will be packed with grime and oil.
Thoroughly clean and disinfect all the electronic appliances.
In the bathroom, scrub and clean the grout between the floor and wall tiles, the sides of the bath tub and all the fixtures. Looking for a move-in and move out cleaning Dubai? We are here to help you out. Download our app or visit our website and specify your requirements. Our trained staff will ensure that your house is spin and span before your move in or move out.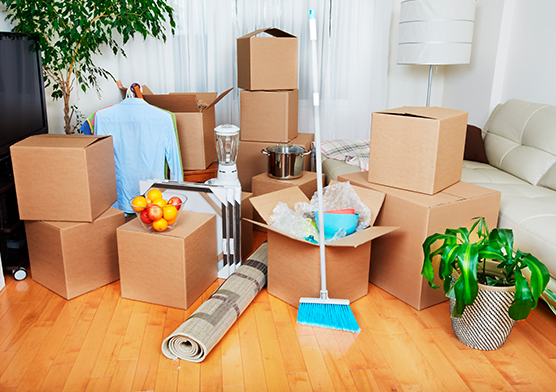 There is great call for move in/out services in United Arab Emirates. It's because Dubai is the place where every kind of business and trading is conducted at international level.
So a lot of people come and stay here for different purposes besides its own local habitants. People cast round for a reliable cleaning company as they don't have much time to manage it themselves being busy extensively. Also these both are hectic and not easy enough. That is why people prefer to hire for cleaning services.
Helenmaid is here to offer the solution of all your worries regarding cleaning. We present most satisfactory professional move in as well as move out cleaning services in Dubai, Sharjah and Ajman. Our maid service is quick and efficient, providing splendid results up to customer's desire at cost-friendly prices. Helenmaid operates with ultra-fine equipment and appropriate techniques to make your residential or commercial spot glow. Just a call away!