We give the best Services
The fashion of carpeting the floor in residential and commercial spots is at its highest in the present era. Earlier, only wealthy people were inclined to afford it being an expensive adornment. But with the passage of time its fashion became common and also the rates decreased. Now, average people also ornament their houses, offices, shops and function venues with beautiful carpets. Different designs, prints and colours in carpets are introduced day by day reviewing the call of customers. A large variety of carpets is available in markets of almost every developing country. Carpet not only adds to the aesthetic attractiveness of a place but also provides smoothness and warmth to be walked on. It conveys a feeling of elegance besides covering the floor. But all this charm converts into repel if the carpet is dirty and stained. To maintain the cleanliness of carpet is necessary. Otherwise, it not only spoils the sophistication of possessor but also proves a reservoir of germs and dust. In this case, it becomes a leading source of spreading diseases and damaging the health of people around.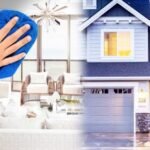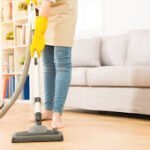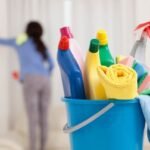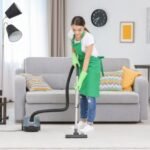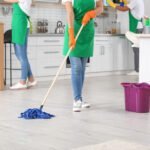 Use of carpet in United Arab Emirates is too extensive. It is because Dubai is the central figure of world trade and business. That's why UAE is full of commercial activities and the use of carpets in offices, business points, trading spaces is in accordance with this aspect. Moreover, there is a vast use of carpets through residing point of view. Besides permanent habitants, a lot of traders and businessmen stay there. So the demand of carpet increases also with the ratio of domestic places. Other reality is that people keeps a busy routine all over United Arab Emirates as most of them are here to pursue a specific goal. Focusing on their purpose related activities, they don't get enough time to maintain the cleanliness of their apartments or offices by themselves. That's why they prefer to contact a cleaning company to call for home maids. Same is the case with carpet cleaning. Obviously it's more laborious and tiresome task than general cleaning. Only skilled and professional cleaners can deal with this trouble efficiently.
Helenmaid is here to serve you with supreme carpet cleaning in Dubai, Sharjah and Ajman. We deliver proficient maid pro carpet cleaning services to the greatest level of client satisfaction. Our hands full of skill crew is expertize in professional carpet cleaning and area rug cleaning by vacuuming or washing in a short time. Point to ponder is that we offer professional carpet cleaning at considerably reasonable rates with swift and impeccable outputs. What you need is to just make a call and our cleaners will be at your doorstep ahead of time. Avail now the first-rate cheap carpet cleaning by Helenmaid!